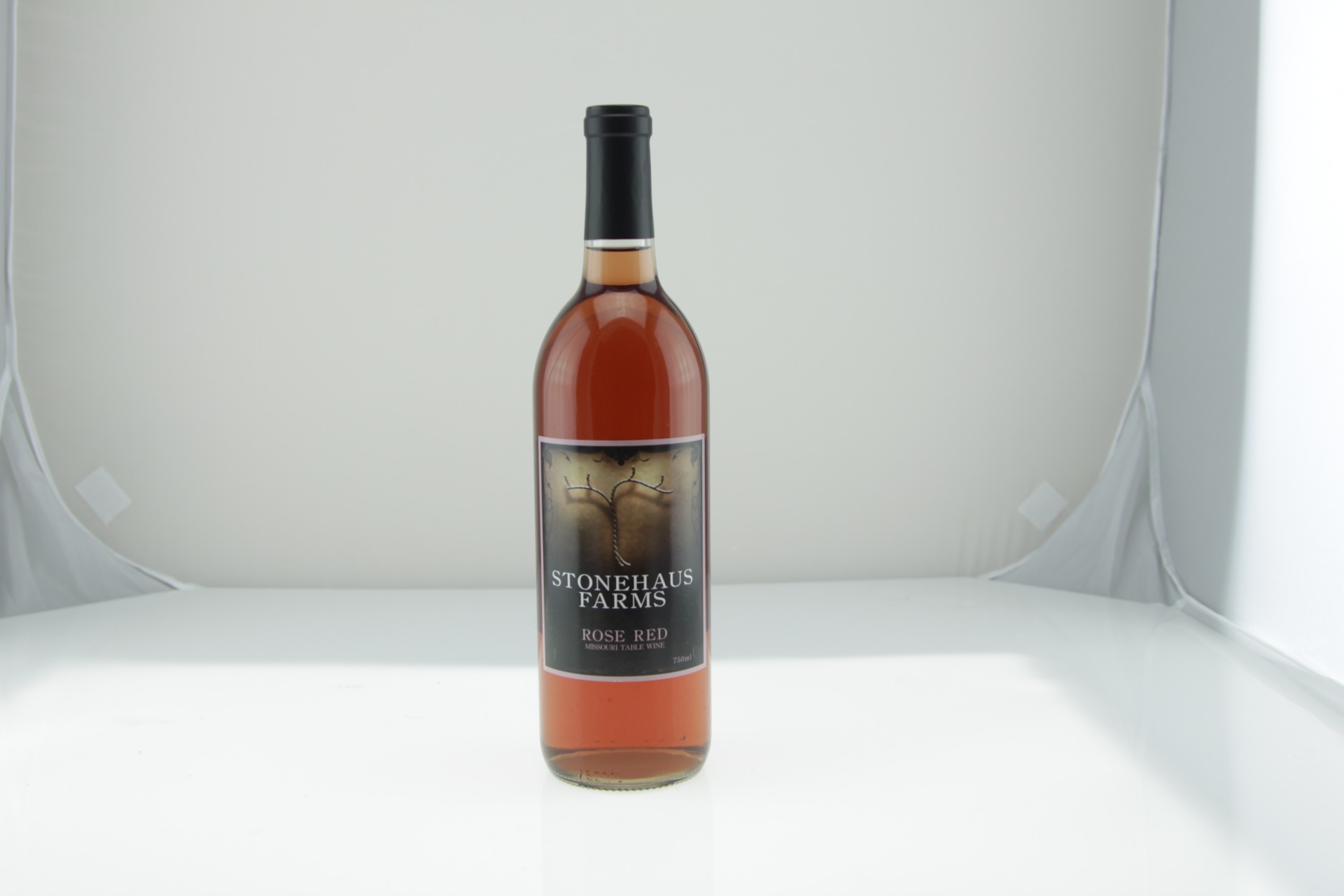 Rose Red
This semi-sweet red wine has a place on your patio. Our Rose Red is produced using the St. Vincent grape. The grape has uncertain lineages, but may be a chance seedling resulting from a cross between Pinot Noir and Chambourcin, both of which were growing next to each other in the establishing vineyard. St. Vincent grapes were originally discovered in Augusta, Missouri in 1973 by Scott Toedesbush who was managing a vineyard owned by Lucian Dressel. In 2006, St. Vincent was added to the approved grape variety list.
St. Vincent produces a moderate-sized cluster with large deep purple berries, with vigorous upright growth habits. Moderately susceptible to disease and pest, this grape grows very well in Missouri. The St. Vincent grape produces a wine similar to a young Italian Chianti. The nose is complex, but light with cherry, nut, and smoke overtones. The finish is known for its strong cherry, melon, and toasted nut, with a wonderful long complex overtone. The wine is cold fermented and blended using St. Vincent, Marechal Foch, and Chambourcin. This wine produces a wonderful melon and apricot flavor.
Rose Red is an excellent choice for picnics, backyard events, or any other special occasion. It is the perfect companion for lighter fare. Pairs well with fruit, sandwiches, cheeses, and light pastas. Served chilled.
Related Wines