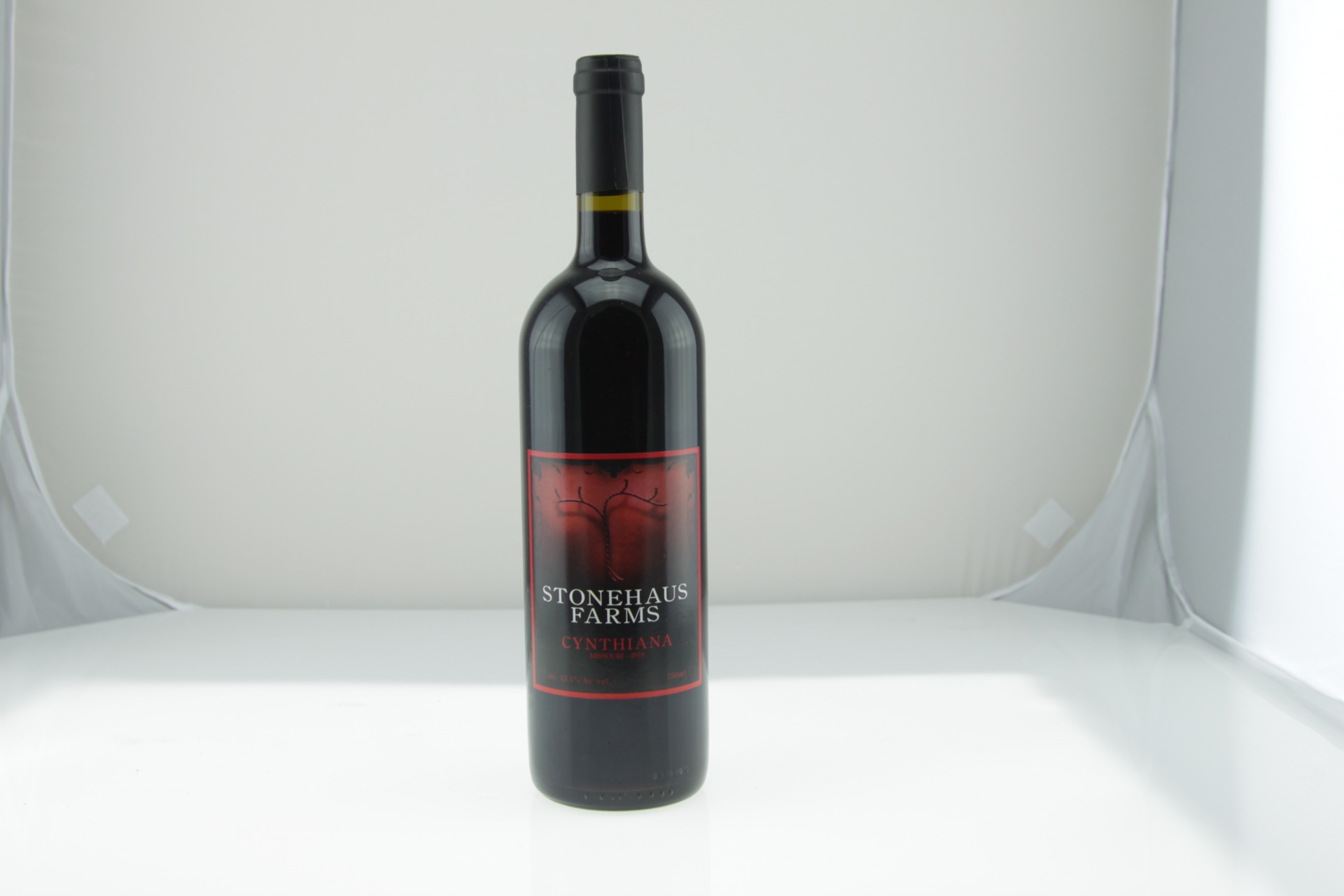 Cynthiana
Try our premier dry red wine. Our Cynthiana grapes are grown exclusively in our own vineyards so we can oversee every aspect of its journey to the bottle. Also referred to as "Norton," Cynthiana is the official state grape of Missouri. Unlike many other wine grapes grown here in the Midwest, Cynthiana is a native varietal, having grown here naturally long before the Age of Discovery brought the Europeans to the new world. Winter hardy and vigorous, its disease-resistant rootstocks were exported to France in the 19th century to revive the vineyards of Burgundy and Bordeaux after the French wine industry suffered a crippling Phylloxera epidemic. Many of today's French wines are still made from vines that were grafted to Cynthiana's tough roots. So important was this event that several public statues were erected in France to commemorate the event!
This wine is barrel-aged in French oak casks to develop its classic inky purple color and rich body. Hints of cherry and pecan are notable in this full-bodied dry red.
This wine pairs well with red meats, pork, and lamb. Serve at room temperature.
Related Wines